Susan O'Connell teaches second grade at Rosendale Elementary in Niskayuna, New York. She has an MA in elementary education and a BA in English. She has been teaching school for 12 years and is on her third term as a Board of Education trustee for the North Greenbush Common School District.
In second grade, I focus on safety in our Health curriculum and energy in our Science curriculum. My students need to learn ways to be safe in school and outside of school, and the Electrical Safety World videos on the NGRID Energy Explorer website teach how to be safe from an electrical and natural gas standpoint. We discuss "I can" statements in our school, so I wanted the students to know "I can be safe around electricity and natural gas." The students liked the short video clips and especially enjoyed the real-life situations conveyed by the students in each episode.
I used the video teacher's guide to introduce what energy was before we got started and discussed important vocabulary I knew they needed in order to understand the videos. We also talked about the key concepts introduced in each lesson after each video. The students were amazed by the way electricity reaches their homes to bring them power, and the dangers associated with electricity.
The students learned valuable information in each episode, such as: their bodies are conductors of electricity; the importance of calling 811 before digging; the need to stay at least 10 feet away from power lines; the warnings to not put any electrical appliances near water and to never put a fork into a plugged-in toaster; the fire hazards caused by frayed plugs; the importance of not climbing trees near power lines; why natural gas smells; how to detect and respond to gas leak dangers indoors or outside; and what students should do to be safe in a car if a power line falls on it. The episodes showed the students how to solve problems together and how to research information to learn more. My students realized they are not too young to learn about electricity and natural gas safety measures.
As a follow-up activity to watching the videos and discussing their content, I had the students use sticky notes and write the three things they wanted to remember the most about being safe. They shared their "Be Safe" ideas orally, and we made a poster to hang in the classroom.The Renewable Energy World e-book from National Grid is filled with useful information that builds upon our science learning standards and provides multiple learning opportunities to go deeper into the energy unit taught in my classroom.
Finding materials that align closely with the New York State Elementary Science Core Curriculum is not always easy or affordable, so you can imagine how thrilled I was to use the e‑book with my class of 27 second grade students. Looking closer into Standard 4: The Physical Setting, you will notice that Key Idea 4 focuses on students learning about energy existing in many forms, and about how when these forms change, energy is conserved. Also, Performance Indicators 4.1 and 4.2 specifically link to areas in the material provided. Over the course of two weeks, we read content from the e‑book that directly met student learning objectives. The students completed Cloze passages with a partner as a follow-up activity to gain a better understanding of the content. We used the assessment available in the back of the e‑book, and my students loved the Brain Blasts at the bottom of the pages.
The Common Core Learning Standards in NYS focus on reading nonfiction text in content areas that provide opportunity for close reading. I was very pleased with the Renewable Energy World layout and the challenges presented within the text. The variety of text features provided multiple examples for my students to build knowledge upon. They learned about various forms of energy, and the e‑book enabled multiple discussions on important topics that went deeper into essential learning, focusing on the advantages and challenges with each of these forms of energy.
In addition, my students learned advanced vocabulary associated with forms of energy, and the visuals provided in the e‑book were current and interesting. The e‑book from National Grid was very useful in covering our curriculum requirements and providing the rigor needed to go beyond our grade level expectations.

Kelly Hall
teaches fourth grade at Charles J. Jaworek Elementary in Marlborough, Massachusetts. She has an MA in education and has participated in many curriculum committees.
I have been an educator in the state of Massachusetts for 22 years. Two years ago, I switched from third to fourth grade and had to learn a new curriculum. When I moved to fourth grade, the science content was overwhelming and the unit on Electricity and Energy made me a little nervous. I somehow stumbled across the National Grid Energy Explorer website that is designed for teachers and students. It was a blessing and gave me the foundation and confidence that I needed to teach my students in this specific area.
Last year I ordered the website's free classroom set of Your Renewable Energy World booklets for my students. I was very excited when they arrived and passed them out immediately. It is a very colorful booklet that includes many graphics, facts, information and activities, which appealed to my students. Not only does it address my science curriculum, but it is also a great resource for teaching many of our nonfiction reading standards. Since mine is a self-contained classroom, I try to integrate multiple content areas as much as possible. I loved that the children could read the booklets in class and then take them home to share with their families. In this way, using this magazine created a link between our community and the classroom. The book is also available on the site as an e-book, so it could be projected and read as a whole class for a shared text experience, or I could print/copy out specific pages that align with my curriculum. There is also a teacher's guide with background information, questions and extensions for educators.
This year I decided to venture to another area on National Grid's website, the Ethics Explorer. Most teachers spend the first few weeks developing a classroom community. We use Responsive Classroom at my school and have a daily morning meeting. I used the pages of the Ethics site with my students as a springboard for several classroom discussions. I used one page/slide a day projected on the board. Many of the vocabulary words used on this site were new to my students (e.g., integrity, ethics, tolerance) and needed to be explained with examples. As twenty-first century skills are established with our students, we need our students to become innovative citizens and leaders. The Ethics site addresses some of my social studies and ELA standards. Fourth graders need to establish classroom rules that are agreed upon, and in so doing, learn about citizenship. I used the printable sheet as a pre-teaching tool to find out what they know about community and community service. We are starting a school-wide project related to this next month.
My plan this year is to continue using the free e-books from the Energy Explorer site, and have my students become familiar with the games and activities on the student pages. There are so many things to explore and learn about here! I hope you can find ways to use this resource in your classroom, not just for science!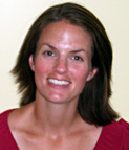 Amy Lauer teaches 7th grade at Fredonia Middle School in Fredonia, New York. She is a member of the National Science Teachers Association, National Middle School Teachers Association, and the National Board of Certified Teachers. She has taught for 7 years.
I chose to use NGRID's Energy and Your Environment activity book with my 7th grade students because it provides a basic introduction to the various types of energy, where energy comes from and the history of energy. This is important because of the way the science curriculum is arranged in New York State. In 7th grade Life Science curriculum students need to know how energy use affects the environment, and how energy influences our choices and impacts our world. However, students do not actually explore the types of energy, energy transformations or conservation until the 8th grade year in physical science. This book touched on the 8th grade topics simply and briefly, allowing me to continue with the more appropriate 7th grade topics.
We used the book several ways over the course of three days. Students worked in groups, with their parents and with me to complete different portions. I used the first few pages as an opportunity to introduce unfamiliar vocabulary about kinetic and potential energy. Students then worked together to discuss and brainstorm ideas about making our community more energy efficient using the activity on the back cover of the book. I also very much tried to have students work with their parents completing several activities from the book, such as those involving energy cost and home energy use.
The activities that allowed students to voice their opinion on the Is It Fair piece, about the discrepancies in energy usage around the globe, sparked great discussion, as did the discussion about Creating Our Energy Future (in which students were asked to brainstorm on how they could make their city, town or neighborhood more energy efficient in areas such as transportation, waste disposal, business, agriculture, schools, etc.) on the back cover. Students want to be heard and often have unique ideas. Additionally, my students love to share their ideas through illustration.
This booklet helped my students begin to understand that there are a variety of ideas about conserving energy and creating solutions for decreasing our dependence on certain energy sources. My students became more aware of the cost of energy, especially after working with their parents. Using the How Many Hours Do We Work For Our Energy Bill? exercise with parents at home provided the opportunity for parents to share the actual cost of energy bills with their children. One parent even associated the cost of their energy bills with the purchase of toys (our bill is the equivalent of two Xbox games…). This made it possible for students to relate and help take ownership of their energy usage.
Many students shared their decision to change behaviors at home or challenged their family members to change some of their behaviors (such as turning off lights, running a fully loaded dishwasher, using alternative fuels). We also live in an area where using wind power is greatly debated, and my students wanted more information about the impact this would have on their local community.
I appreciated being able to use the website for the solutions to the questions in the book. I also appreciated the possible extension activities, though I did not use them. They did prompt me to think about the next time I use the materials. This was a valuable resource because it was kid friendly, interesting to look at and not the "typical" textbook material. It was also the appropriate reading level.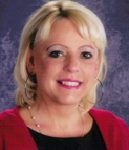 Cheryl Beck
teaches 4th grade at Kingsford Park Elementary in Oswego, New York. She is a member of the New York State Teachers Union, and the New York Association for Supervision and Curriculum Development. She has taught for 19 years.
Over the course of two weeks in June 2010, my 4th grade class worked in groups to explore energy-related topics relevant to New York State standards on energy. I presented National Grid's Energy and Your Environment e-book to provide background information to the students using the SMART Board. I also used NGRID's Energy Efficiency World e-book to build background information on the topic. These and other materials from the NGRID Energy Explorer website were most helpful in facilitating learning at numerous stations in my classroom, which I set up to correspond to the various components of the site.
We used the website's student resource link for our classroom technology station. Learning Station Day #1 was entitled Learn About Energy; Learning Station Day #2 was entitled Use Energy Efficiently; Learning Station Day #3 was Help the Environment; Learning Station Day #4 was ECO-Racer game and Learning Station #5 was Stop the Guzzler game. Each of the website's student resources were engaging and interesting and enhanced the use of technology.
Another station that the students used to expand their knowledge was the Vocabulary Station. At this station I used several of the pages in the Energy Efficiency World book. Students were able to read about kinetic and potential energy, and the visuals in the publications helped the students make important distinctions about these terms.
At the Creation Station students used the activity presented in Energy Efficiency World to build a circuit. This step-by-step lab was laid out with explicit directions so that students could independently complete the lab at the station and then reflect on their learning with a question prompt. This is a critical skill that the students need to learn to be successful on the New York State Science test. The students had great fun at this station as they discovered just exactly how energy works. They were so involved in reading each step and completing this lab – you could sense that they were totally engaged in the activity.
For homework the students completed the Home Energy Efficiency Inspection listed on the last page of the Energy Efficiency World book. This gave the students an opportunity to discuss with their family the concepts they had learned, and to apply their learning in a real-world setting. In addition, the students also completed the School's Energy Habits page in the Energy and Your Environment booklet as a class project. Both of these activities helped students apply learning in a real-world context.
Since we live on Lake Ontario, which is home to three nuclear power plants, students are quite familiar with this form of energy and its impact on their environment. Using the NGRID website allowed me to teach the students about other renewable energy resources that may be more environmentally friendly.
During the unit students had the opportunity to discuss how energy use in the environment has changed over time. Part of the standard for this unit is for students to recognize the historical development of energy production and how energy production and use affects the environment we live in. Several of the articles listed in the NGRID resource materials provided students the opportunity to engage in lively discussions on resource conservation. I believe these discussions prompted my students to engage in environmental conservation issues that will directly impact their future.
The educational messages conveyed throughout the NGRID materials were that the children have a choice in how to live their lives responsibly and how to be informed consumers of energy both now and in the future. I further believe that this unit will impact their behaviors at home and in the classroom regarding energy conservation and the environment that we live in.
From my perspective as a classroom teacher, I found the NGRID website resources to be easy to use and extremely helpful as I planned this unit. The resources were laid out to build important background knowledge regarding energy and the environment. The games provided my students with fun and engaging ways to learn the content. The reading materials were leveled so that all of my students could access the information without difficulty. Using the SMART Board and the e-book kept students interested and visually connected to the material I was presenting.
The quality of the materials was amazing, and made a rather dry topic for nine-year-olds something that they were excited about and wanted to learn. The technology station was easy to implement as students worked in groups of three to read and explore five of the student resource areas on the NGRID website. This gave me the opportunity to work with other students who were having difficulty with certain concepts.
The website is user friendly, so my students needed very little support when using it. In order to assess my students' level of understanding on this topic I used the Energy Test provided in the NGRID materials as a supplement to other assessments used. The assessment was also an important teacher element of this learning resource. The teacher resource link on the website was a great help to me as I planned the unit, as it offered me suggestions on how to ask probing questions of my students and gave me additional materials to supplement each of the learning stations.
I am so excited to be able to use this valuable resource with my students in the future. I have already ordered materials from the website to use with my students in the fall. I hope to begin to implement the resources earlier in the school year to help my students achieve mastery of this content. By using the website I was able to avoid running multiple copies of handouts, which saved my district money and in the long run will help the environment. I am thankful to NGRID for providing such an outstanding learning resource and look forward to a generation of consumers who understand the importance of energy and its impact on our environment.
National Grid's Energy and the Environment e-book – Connection to NY State Learning Standards
National Grid's e-book, Energy and the Environment fits in nicely with New York State's Science Learning Standard MST4: The Physical Setting. The standard states, "Students will understand and apply scientific concepts, principles and theories pertaining to the physical setting and living environment and recognize the historical development of ideas in science".
With this e-book and its accompanying Teacher's Guide, I designed a thematic unit using my Smart Board for my 4th grade class based on the skills and understandings that students need regarding energy and the environment. Within this 'Physical Setting' Standard, the NGRID materials successfully address the following Key Idea 4, – Energy exists in many forms, and when these forms change energy is conserved. It also addresses Standard MST4E, PS4B – Students observe the way one form of energy can be transformed into another form of energy present in common situations (e.g. mechanical to heat energy, mechanical to electrical energy, chemical to heat energy).
The other resources (games and activities) on NGRID's Energy Explorer website, from which I accessed the e-book and Teacher's Guide, also aligned well with New York State Technology Standards MSAT.CT3D and TR2F. They were laid out perfectly to build on students' prior knowledge of energy.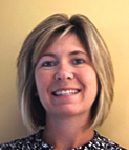 Stephanie Doucette
teaches 7th grade at Thurgood Marshall Middle School in Nahant, Massachusetts.
Last year I took a graduate course on energy at a local college. I was so inspired by the format of the class. There were several instructors representing the different sciences of physics, chemistry, environmental and biology. They each presented energy to us and related it to their area of science. It was a revelation to me how vital energy is, and how it encompasses all areas of science. Since then I have been thinking about ways that I can teach energy through the three areas of science in my curriculum – chemistry, earth science and biology without treating it as a separate entity. This website is my answer!
I teach general science, therefore my curriculum encompasses three areas; chemistry, earth science and biology. I use an LCD projector on a daily basis and try to have my students use laptops as often as possible. Since I will be relating the study of energy to all areas of science, I plan on cherry picking the Energy Explorer website to find lessons that enhance my curriculum and use them accordingly. I am not surprised that I have found plenty of excellent and relevant material on the site that I can use throughout the whole school year.
As introductory lessons I plan to use Introduction to Energy Use and Energy Has Many Forms. I like the way Introduction to Energy Use helps students make the connection that energy is found everywhere. This will help them understand why it is so easy to discuss and relate energy to all areas of science and actually any other subjects they are learning that year or any other year. While presenting Introduction to Energy Use I plan on creating a larger class "Energy Use Chart" to keep up during the whole school year. I will make the chart dynamic, and will add and possibly change it during the school year. I love the follow-up activity, "A Day's Energy Diary," and would like to extend the diary to be completed weekly – possibly as an entrance activity.
The sections entitled Energy Has Many Forms and What is Energy? clearly present the different types of energy that we will be referring to during the school year. The worksheets associated with these sections are also something I plan on making larger and leaving up in the class as a reference to use throughout the year.
The Three States of Matter is a great demonstration I can use that presents the states of matter using a real-world, concrete example of a candle. I teach these states as a review for chemistry. When using this material, I think the visual of a candle burning will definitely capture the class's attention. The accompanying worksheet is user-friendly and also has a great visual illustration that helps clarify the three states of matter in a candle. I will once again incorporate the "Energy Use Chart" and go down the list clarifying which energy source from column three is a solid, liquid, or gas.
There are lessons that discuss fossil fuel and geothermal energy like The Many Sources of Electricity, Why Do We Need Renewable Energy?, and Under Pressure Geothermal. I will use these when teaching earth science, since my standards include fossils and the layers of the Earth. I plan to use the suggestions and information on the worksheets to integrate writing in science, which is a goal my district is promoting.
The lessons Energy Moves, What Is Energy Efficiency?, and Energy – How Much Does It Take? will be a super enhancement to use when teaching biology since I teach cell energy and how one obtains energy from food. I have found it difficult to find material that relates to this portion of biology that is at a middle school level.
In addition to my regular classes, I teach an Advisory Group twice a week. The intention of this group is to get to know the students and advise them on good practices to use at home and at school. I plan on using the NGRID website to teach Energy Efficiency and Energy Safety to this group. I am hoping that together we will take on a school-wide Energy Efficiency and Safety campaign. I might even take the initiative on the road and visit local elementary schools to present the material to them as well.
I like the variety of the Energy Explorer site, and that there are online options as well as printable ones, such as the e-books. I am pleased that in addition to what I can use it for during class together, there is a wealth of activities for the students to complete independently, either at home or at school. As an added bonus, I think the materials will increase students' computer use and therefore their computer skills. Furthermore I think this website will spark an interest in conserving energy among my students.

Amy Steiger teaches 4th grade at Crisafulli School in Westford, MA.
Many valuable resources are available for teachers, students and parents on the National Grid Ethics site. As a fourth grade teacher, I would use this site in my classroom for multiple purposes. The primary overview of the word "Ethics" on the page titled Understanding Ethics could be used at the beginning of the school year, when boundaries and classroom expectations are being established.
The Codes of Conduct page would be a great place to begin the school year. Classroom contracts could be created after this page was explored. As the year progresses, through community-building activities such as Responsive Classroom's Morning Meeting and similar activities, each of the subsections of the site, such as Respect and Tolerance and Compassion and Community could be discussed. I would use this site as a whole-class lesson. While using a projector to display the page, focused class discussions would help to build community within any classroom. All teachers use community-building activities to some degree, and this site provides concrete, age-appropriate vocabulary definitions for more challenging topics.
The National Grid Ethics site is age-appropriate for grades four through seven or eight. Being a former middle school teacher, I believe it may benefit a health teacher or guidance counselor at this level. Students in seventh or eighth grade could access this site from home and respond to the discussion questions in a journal reflection, essay assignment or the printable "Going Further" activities. Parents and families could also be involved in these home assignments. However, fourth or fifth graders would benefit from small group or whole class discourse with a teacher. An elementary guidance counselor would also find this website valuable and could use the different discussion activities in more focused small groups.
The graphics and design of the website are appealing. The set-up of the site is easy to navigate. Teachers will also benefit from the "Discussion Guides" available on the Teacher's site. These provide a strong foundation for teachers to direct student comments and questions. Present in this site, but not often found in other social skills programs, is the discussion of "popular choices." This site has a strong theme throughout for students to think about: "What is popular is not always right and what is right is not always popular." This theme is unique to this website; it explores the idea of peer pressure without actually using those often overused words.